Lake Erie Landlord Association
"A landlord resource for more than 30 years"
See the LELA Event Calendar below for all events
Lake Erie Landlord Association
---
The Lake Erie Landlord Association, LELA, (founded in 1988), is a non-profit, educational organization providing a means for exchanging land-lording and real estate information. We strive to educate, inform, exchange ideas and improve the status, as well as the financial well being of all housing providers. Our members are known locally as landlords that work to improve the condition of housing for everyone.
The monthly meeting programs consist of prominent speakers in areas of general interest to landlords, property managers and real estate investors. We also provide a platform for open forums to discuss issues our members are facing in the field, and tons of networking opportunities. Monthly meetings are held on the first Tuesday of every month at 7:00 PM. We meet at Miraldi Hall @ Heritage Presbyterian Church, 515 Leavitt Rd Amherst, OH 44001.  

If you are someone who has a strong interest to improve the quality of your life, we have the class for you. Our 7 week (28 hour) collegiate level training if specifically designed to match your natural strength to the appropriate technique that best serves you. By playing to your strength your real estate investing career will flourish and your world will change. Whether you are and seasoned veteran in investing looking to sharpen your skills or just someone who is changing careers who desires more out of life, this course is for you. Each class will include a great meal and a very powerful and entertaining lecture by our featured instructor… READ MORE HERE

The Sandstone Realty Difference
We are asked frequently what makes us different from the competition and our answer is simple.  We live this everyday being investors and have gained over 20 years experience in the field.  We are here to take over management of your property and remove the stress that owning an investment property can bring.
Visit our website at: www.sandstonepm.com or give us a call at 440-324-5275.
Rental Property Calculator
---
2018 Property Reappraisal Presentation
---
LELA Members can now access an important 2018 Property Reappraisal presentation from a recent LELA meeting. Just click on the image below to access it from the Member Form Page.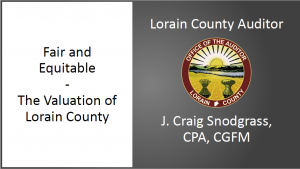 Check this out if you are considering a 1031 exchange.
Something that sounds complicated that a lot of people talk about on BiggerPockets and in the real estate world in general is the 1031 exchange. Let me explain briefly what that is, and then we'll talk about mistakes that people make when doing a 1031 exchange.
Here we go!!!
Budget may be a word many want to avoid, but it's very important; especially during retirement.
It's never too late to start budgeting, even if you just retired. Start by understanding your essential expenses and how you can use guaranteed sources of income, like Social Security, pensions, and annuities, to pay for them.
Due Diligence For Buying REI Houses by Andrew Syrios Due diligence is an extremely tedious, unpleasant and boring thing to do. It is also absolutely essential for any real estate investor. Proper due diligence is absolutely vital to avoid making costly mistakes. I,...
read more
10 Inexpensive Ways to Spruce Up Your Rental or Rehab Property by Bill Bronchick It's easy to fix up your properties if you have unlimited cash. However, you need to keep your repairs to a Related Information: "Flipping Properties Course" minimum to stay profitable....
read more