Lake Erie Landlord Association
"A landlord resource for more than 30 years"
See the LELA Event Calendar below for all events
Jan
28
Tue
LELA Donuts & Discussion – Background Checks – January 2020

@ LELA Office in Lorain
Jan 28 @ 9:30 am – 11:00 am
Background checks – How and Why?
Good coffee, tasty treats, even better company. The how and why of background checks. Not sure if you should be doing them? Not sure how to get them done? Come enjoy some yummy pastries and learn what's available as the industry booms with options in this category.
Feb
4
Tue
LELA General Meeting – Rob the House Guy – February 2020

@ Miraldi Hall / Heritage Presbyterian Church
Feb 4 @ 7:00 pm – 9:00 pm
Meeting Details:
Rob Gillespie has been involved in 1000+ real estate deals over the past 20 years. His approach on finding, funding and turning properties into income producing assets is what makes him one of the most sought after Real estate investment consultants in America.
Feb
18
Tue
LELA Workshop – Section 8 – February 2020

@ LELA Office in Lorain
Feb 18 @ 7:00 pm – 9:00 pm
Section 8
Interested in offering Section 8?  Already offer it? Come join Lorain Metropolitan Housing Authority for the evening to learn all you need to know and the up coming changes for the 2020 year.
Lake Erie Landlord Association
---
The Lake Erie Landlord Association, LELA, (founded in 1988), is a non-profit, educational organization providing a means for exchanging land-lording and real estate information. We strive to educate, inform, exchange ideas and improve the status, as well as the financial well being of all housing providers. Our members are known locally as landlords that work to improve the condition of housing for everyone.
The monthly meeting programs consist of prominent speakers in areas of general interest to landlords, property managers and real estate investors. We also provide a platform for open forums to discuss issues our members are facing in the field, and tons of networking opportunities. Monthly meetings are held on the first Tuesday of every month at 7:00 PM. We meet at Miraldi Hall @ Heritage Presbyterian Church, 515 Leavitt Rd Amherst, OH 44001.  

If you are someone who has a strong interest to improve the quality of your life, we have the class for you. Our 7 week (28 hour) collegiate level training if specifically designed to match your natural strength to the appropriate technique that best serves you. By playing to your strength your real estate investing career will flourish and your world will change. Whether you are and seasoned veteran in investing looking to sharpen your skills or just someone who is changing careers who desires more out of life, this course is for you. Each class will include a great meal and a very powerful and entertaining lecture by our featured instructor… READ MORE HERE

C THRU Windows LLC, Chris Walters
C Thru Windows LLC was created to serve the Cleveland area by providing an economical window that is also of good quality. Created in late 2008 the founder, a professional with decades of experience in the window field, focused on creating a purchasing, warehousing and distribution system that was simple for its clients to use, as well as inexpensive. This allows for C Thru Windows LLC to have extremely competitive pricing, excellent quality products, and superb customer service.
                  C Thru Windows LLC is a Retail and Wholesale Distributor of Vinyl Replacement Windows & Patio Doors catering to Home Owners, Contractors, Home Improvement Professionals, Realty Companies, and Real Estate Investors in the Northeast Ohio and surrounding areas. We carry high quality, high energy efficiency products that are affordable, dependable, and great looking.
                  Our company philosophy is not just to provide your company with product, but to become a vendor and friend you can rely on and trust.
Contact Us:
330-604-0403 | chris@cthruwindowsllc.com | www.ctruwinodws.com
Rental Property Calculator
---
2018 Property Reappraisal Presentation
---
LELA Members can now access an important 2018 Property Reappraisal presentation from a recent LELA meeting. Just click on the image below to access it from the Member Form Page.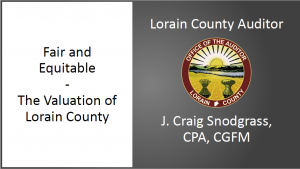 Due Diligence For Buying REI Houses by Andrew Syrios Due diligence is an extremely tedious, unpleasant and boring thing to do. It is also absolutely essential for any real estate investor. Proper due diligence is absolutely vital to avoid making costly mistakes. I,...
read more
10 Inexpensive Ways to Spruce Up Your Rental or Rehab Property by Bill Bronchick It's easy to fix up your properties if you have unlimited cash. However, you need to keep your repairs to a Related Information: "Flipping Properties Course" minimum to stay profitable....
read more