Lake Erie Landlord Association
"A landlord resource for more than 30 years"
See the LELA Event Calendar below for all events
Lake Erie Landlord Association
---
The Lake Erie Landlord Association, LELA, (founded in 1988), is a non-profit, educational organization providing a means for exchanging land-lording and real estate information. We strive to educate, inform, exchange ideas and improve the status, as well as the financial well being of all housing providers. Our members are known locally as landlords that work to improve the condition of housing for everyone.
The monthly meeting programs consist of prominent speakers in areas of general interest to landlords, property managers and real estate investors. We also provide a platform for open forums to discuss issues our members are facing in the field, and tons of networking opportunities. Monthly meetings are held on the first Tuesday of every month at 7:00 PM. We meet at Miraldi Hall @ Heritage Presbyterian Church, 515 Leavitt Rd Amherst, OH 44001.  
KANSAS CITY, Mo. -- The last time FOX 4 Problem Solvers saw Miles Thomas, he didn't want anything to do with us. In fact, he pulled his T-shirt over his head when we tried to film him. FOX 4 wanted to talk to Thomas about the homes he's been renting and selling in...
read more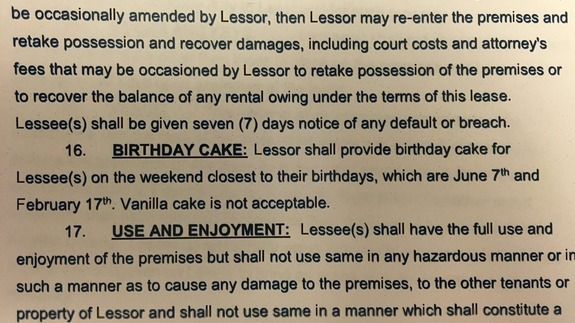 When Redditor GloriousGherkins was delivered his lease to sign by his landlord, it was sent in a Word document instead of a .pdf file, meaning GloriousGherkins could alter the text in any way he wanted. So the crafty renter decided to sneak in an extra clause, stating...
read more