Lake Erie Landlord Association
"A landlord resource for more than 30 years"
See the LELA Event Calendar below for all events
Lake Erie Landlord Association
---
The Lake Erie Landlord Association, LELA, (founded in 1988), is a non-profit, educational organization providing a means for exchanging land-lording and real estate information. We strive to educate, inform, exchange ideas and improve the status, as well as the financial well being of all housing providers. Our members are known locally as landlords that work to improve the condition of housing for everyone.
The monthly meeting programs consist of prominent speakers in areas of general interest to landlords, property managers and real estate investors. We also provide a platform for open forums to discuss issues our members are facing in the field, and tons of networking opportunities. Monthly meetings are held on the first Tuesday of every month at 7:00 PM. We meet at Miraldi Hall @ Heritage Presbyterian Church, 515 Leavitt Rd Amherst, OH 44001.  

If you are someone who has a strong interest to improve the quality of your life, we have the class for you. Our 7 week (28 hour) collegiate level training if specifically designed to match your natural strength to the appropriate technique that best serves you. By playing to your strength your real estate investing career will flourish and your world will change. Whether you are and seasoned veteran in investing looking to sharpen your skills or just someone who is changing careers who desires more out of life, this course is for you. Each class will include a great meal and a very powerful and entertaining lecture by our featured instructor… READ MORE HERE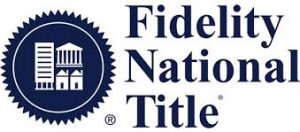 RESIDENTIAL AND COMMERCIAL TITLE INSURANCE AND ESCROW SERVICES
Fidelity National Title, in Sheffield Village, has been in Lorain County for over 66 years with three locations in Ohio and serving all 88 counties. We have the products, staff, and service to help you with all your title insurance needs.
Originally known as Lawyers Title Insurance Corp, which is a brand of Fidelity National Title, we took the parent company name about 6 1/2 years ago to offer more products and services to our customers. Our offices offer title & escrow services on both commercial & residential transactions. This company is highly respected and committed to giving their customers the service they deserve.
The Fidelity family makes up the largest group of title companies and insurance underwriters, issuing more policies than any other title company in the U.S. They perform title exams, 1031 Tax Exchanges, new development, construction, refinances, short sales, bilingual closings, outside closings, escrow and more.
Fidelity National Title is a full service title company with a national reach and a local feel. They are well-known as an active member of the business community and as a proud member of many local organizations that sponsor events and support local charities.
Rental Property Calculator
---
2018 Property Reappraisal Presentation
---
LELA Members can now access an important 2018 Property Reappraisal presentation from a recent LELA meeting. Just click on the image below to access it from the Member Form Page.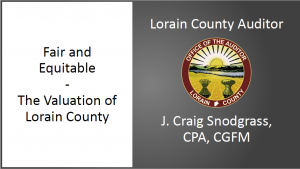 2018 Fair Housing Workshop
---
LELA Members can now access an important 2018 Fair Housing Workshop from a recent LELA meeting. Just click on the image below to access it from the Member Form Page.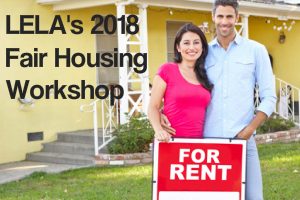 LELA 2018 Fair Housing Workshop
Interesting, I had never thought about this!
Today, the National Fair Housing Alliance (NFHA), Fair Housing Council of Greater San Antonio (FHCGSA), Fair Housing Justice Center of New York (FHJC), and Housing Opportunities Project for Excellence, Inc. of Miami (HOPE, Inc.), collectively the "Fair Housing Groups," settled an historic lawsuit with Facebook that will drive unprecedented and sweeping changes across its advertising platform.

In March of 2018, NFHA and three of its member organizations filed a lawsuit against Facebook, Inc. in federal court in New York City, alleging that Facebook's advertising platform enabled landlords and real estate brokers to exclude people of color, families with children, women, people with disabilities, and other protected groups from receiving housing ads. NFHA and its members were represented by Diane L. Houk, Katherine Rosenfeld, and David Berman of the New York City-based civil rights law firm of Emery Celli Brinckerhoff & Abady LLP.

The lawsuit alleged that Facebook created pre-populated lists that made it possible for its housing advertisers to "exclude" (in Facebook terminology) home seekers from viewing or receiving rental or sales ads because of protected characteristics, including race, family status, and sex. The Fair Housing Groups conducted investigations that confirmed Facebook's alleged discriminatory practices.

As a result of advocacy and enforcement, the Fair Housing Groups and Facebook have now settled the lawsuit with an agreement that will set new standards across the Tech industry concerning company policies that intersect with civil rights laws. As part of the settlement agreement, NFHA will work with Facebook to develop an in-house fair housing training program for Facebook leadership and staff. The Fair Housing Groups will also monitor Facebook's advertising platform on a continual basis. Furthermore, Facebook will work with the Fair Housing Groups to support programs that expand fair housing opportunities throughout the country.

"This settlement positively impacts all of Facebook's 210 million users in the U.S. since everyone is protected by our nation's fair housing laws," said Lisa Rice, President and CEO of NFHA. "As the largest digitally-based advertising platform and a leader in Tech, Facebook has an obligation to ensure that the data it collects on millions of people is not used against those same users in a harmful manner," Rice added. Facebook took in $8.246 billion in advertising revenue in the U.S. and Canada alone, in the fourth quarter of 2018.
Our 2nd successful Vendor Donuts & Discussion! Thank you Vassie Scott for sharing with us the 4 Keys to Great Personal Salesmanship. We can't wait to see who meets the challenge for the month!!
Welcome to the page ZSM Property!!
Due Diligence For Buying REI Houses by Andrew Syrios Due diligence is an extremely tedious, unpleasant and boring thing to do. It is also absolutely essential for any real estate investor. Proper due diligence is absolutely vital to avoid making costly mistakes. I,...
read more
10 Inexpensive Ways to Spruce Up Your Rental or Rehab Property by Bill Bronchick It's easy to fix up your properties if you have unlimited cash. However, you need to keep your repairs to a Related Information: "Flipping Properties Course" minimum to stay profitable....
read more