Lake Erie Landlord Association
"A landlord resource for more than 30 years"
See the LELA Event Calendar below for all events
Lake Erie Landlord Association
---
The Lake Erie Landlord Association, LELA, (founded in 1988), is a non-profit, educational organization providing a means for exchanging land-lording and real estate information. We strive to educate, inform, exchange ideas and improve the status, as well as the financial well being of all housing providers. Our members are known locally as landlords that work to improve the condition of housing for everyone.
The monthly meeting programs consist of prominent speakers in areas of general interest to landlords, property managers and real estate investors. We also provide a platform for open forums to discuss issues our members are facing in the field, and tons of networking opportunities. Monthly meetings are held on the first Tuesday of every month at 7:00 PM. We meet at Miraldi Hall @ Heritage Presbyterian Church, 515 Leavitt Rd Amherst, OH 44001.  
Theresa Riddell
Independent Insurance Agent
The Nelson Agency
440-420-1175 / tmycps@oh.rr.com
In July 2010, I passed the exam to begin my journey toward becoming an Ohio Insurance Agent offering Property & Casualty insurance for individuals, couples and businesses and began my part-time career with The Nelson Agency as an Independent Agent. Education does not stop once an agent is licensed. Every two years Ohio insurance agents must renew their licenses after completing 24 hours of continuing education. I love being an Independent Agent because I get to work for my clients and along the way help educate them on the various coverage options available to their specific business industry. My goal is to save my clients money, but sometimes the lowest premium is not always the best solution. You need to be sure that coverage is there for a loss that could become a financial burden to your specific business operations.
I currently work full-time as well, and just celebrated my 25th work anniversary with Welded Ring Products Co. and Welded Ring Properties Co. I also own 6 rental properties in Lorain, Elyria, South Amherst and Norwalk for a total of 9 units. Three of the dwellings I own with my mom (Cheryl Yagielo) and three dwellings with my husband (Jim Riddell).
While you are running your business, keeping a home and living life, I am able to shop your insurance needs with various companies to determine your options. Being a business owner myself I understand the importance of lowering costs within our control.
Rental Property Calculator
---
2018 Property Reappraisal Presentation
---
LELA Members can now access an important 2018 Property Reappraisal presentation from a recent LELA meeting. Just click on the image below to access it from the Member Form Page.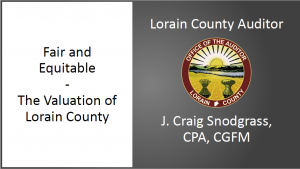 2018 Fair Housing Workshop
---
LELA Members can now access an important 2018 Fair Housing Workshop from a recent LELA meeting. Just click on the image below to access it from the Member Form Page.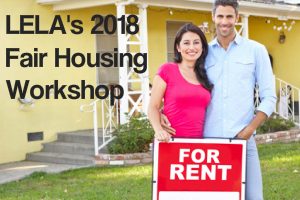 LELA 2018 Fair Housing Workshop
ELYRIA — The Broadway Building hopes to open by late August or early September, developer Radhika Reddy said after her keynote address at the Lorain Historical Society's annual meeting Thursday. Reddy, of Ariel Ventures LLC, when asked by an audience member, said the hotel's initial summer ope...
Due Diligence For Buying REI Houses by Andrew Syrios Due diligence is an extremely tedious, unpleasant and boring thing to do. It is also absolutely essential for any real estate investor. Proper due diligence is absolutely vital to avoid making costly mistakes. I,...
read more
10 Inexpensive Ways to Spruce Up Your Rental or Rehab Property by Bill Bronchick It's easy to fix up your properties if you have unlimited cash. However, you need to keep your repairs to a Related Information: "Flipping Properties Course" minimum to stay profitable....
read more