Lake Erie Landlord Association
"A landlord resource for more than 30 years"
See the LELA Event Calendar below for all events
Lake Erie Landlord Association
---
The Lake Erie Landlord Association, LELA, (founded in 1988), is a non-profit, educational organization providing a means for exchanging land-lording and real estate information. We strive to educate, inform, exchange ideas and improve the status, as well as the financial well being of all housing providers. Our members are known locally as landlords that work to improve the condition of housing for everyone.
The monthly meeting programs consist of prominent speakers in areas of general interest to landlords, property managers and real estate investors. We also provide a platform for open forums to discuss issues our members are facing in the field, and tons of networking opportunities. Monthly meetings are held on the first Tuesday of every month at 7:00 PM. We meet at Miraldi Hall @ Heritage Presbyterian Church, 515 Leavitt Rd Amherst, OH 44001.  

Chicago Title
Kathe Pittman
(440) 933-2936
https://www.cttohio.com/north/sheffieldvillage.htm
Chicago Title offers a wide variety of services for customers from Real Estate Investors, to Builders, to Lenders.  People are our greatest assets, from our employees to our customers, we hold the relationships we build with one another, within our community, country and world, in the highest esteem.
Kathe Pittman is just one of the remarkable members of our team of professionals behind the industry's best-in-class title solutions. Kathe has over 30 years of experience in title and escrow, a foundation that has given her a wonderful perspective on customer service and the importance of follow up and team work. Kathe's knowledge and experience have positioned her to be a champion for her customers.
"If you want to build a successful long-term enterprise, you don't close a sale, you open a relationship."
Kathe believes her success is directly related to the success of her customers. Their success stories are a direct reflection of how effective she is in creating a positive experience and outcome for all involved parties, in each and every transaction.
Rental Property Calculator
---
2018 Property Reappraisal Presentation
---
LELA Members can now access an important 2018 Property Reappraisal presentation from a recent LELA meeting. Just click on the image below to access it from the Member Form Page.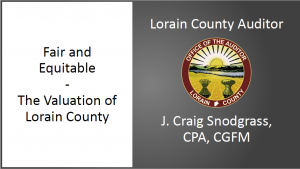 2018 Fair Housing Workshop
---
LELA Members can now access an important 2018 Fair Housing Workshop from a recent LELA meeting. Just click on the image below to access it from the Member Form Page.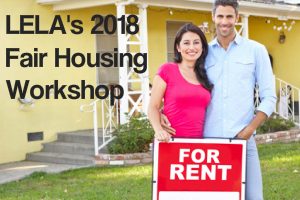 LELA 2018 Fair Housing Workshop
Mon Ami sold to Twin Oast Brewing in $1.25 million purchase
LORAIN — City Council took note of the fire department's staffing concerns during its regular meeting Monday. Following a note the Lorain Professional Firefighters Local 267 posted on its Facebook page Friday, Council members plan to discuss the problem. In the note, the union stated since 2001 ...
HUD moving in the right direction and developing new guidance that will address for the first time what "reliable verification" means as it pertains to assistance animal requests. It's not clear when the guidance, currently under federal review, will be released.
Dealing With the Fear Monster by Alan Cowgill Let's face it, the reason most investors don't have any private lenders is fear. It's as basic as that. It's a fear of the unknown. How do I know that? I've been there too. I was comfortable doing things the way I had...
read more
Good News for Apartment Owners from the Supreme Court by Charles Brown Most of you apartment owners out there own your property in some type of legal entity such as a Limited Partnership ("LP"), Limited Liability Company (LLC) or a Corporation. The most common form of...
read more